Whilst economic doom and gloom seems to be the order of the day in much of Europe, the mood is much sunnier in China according to new YouGov/Handelsblatt research.
A dark cloud has been hanging over Europe of late. Brexit, a resurgence of Russian belligerence and ongoing economic and migrant crises have created a sense of uncertainty that casts a shadow over the continent.
Nowhere does the mood stand more in contrast to this than in China with its booming economy and continued importance on the world stage. Now new YouGov/Handelsblatt research highlights the stark divide in economic confidence between Europeans and Chinese people.
More than a third (36%) of Chinese people feel that their financial situation has improved in the last 12 months – ten points higher than the highest European country (Denmark), twenty points higher than here in Britain and a full twenty five points higher than in France.
At the same time, just 12% of Chinese people feel that things have got worse for them financially over the last year, a lower rate than in any of the EU members surveyed.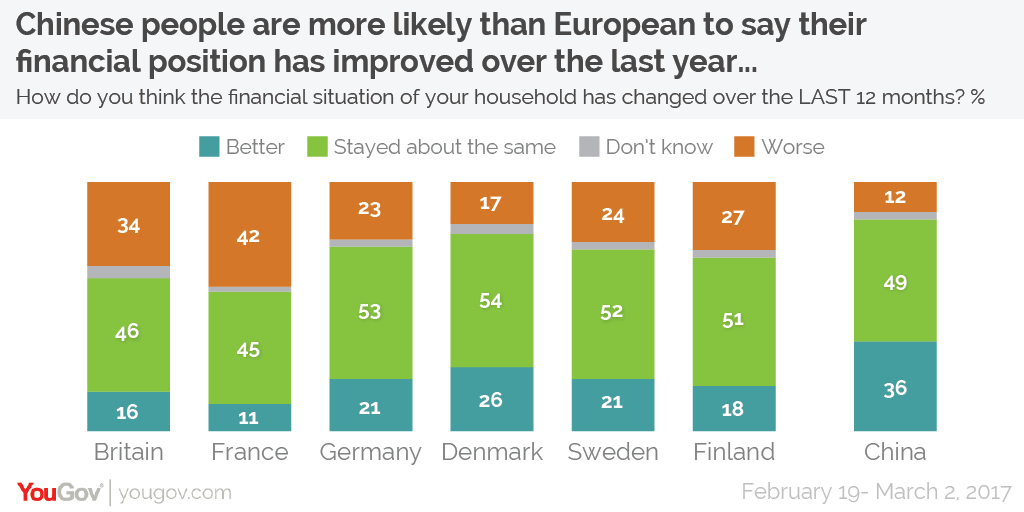 The difference becomes even more pronounced when respondents were asked how they expect their household finances to change in the next 12 months. Fully half of Chinese people think their situation will improve over the next year – far ahead of any of the European nations.
Likewise, just 7% of Chinese people think their finances will get worse – far fewer than in most European countries.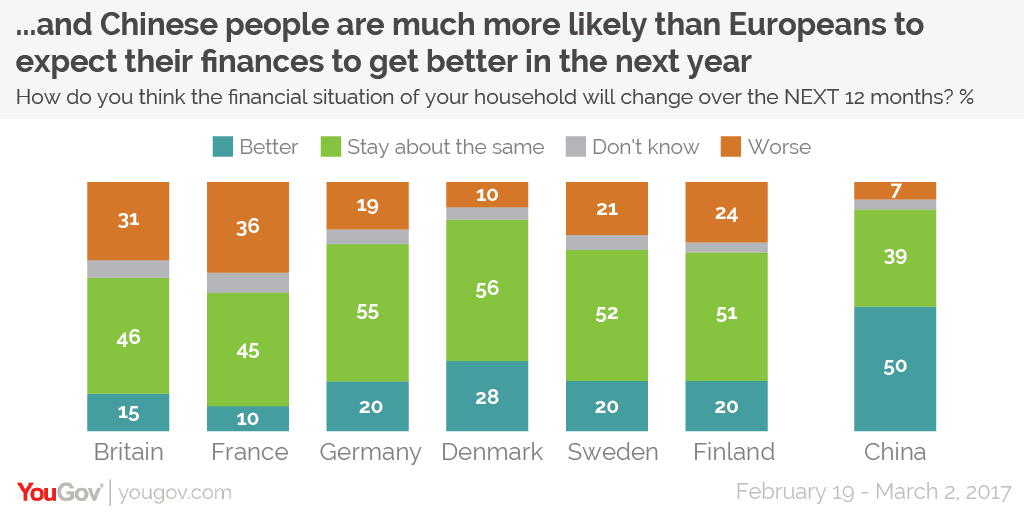 By contrast, in France, the most pessimistic European nation, just 10% of people expect their finances to improve, and 36% expect them to get worse. This negativity could have play factor in the forthcoming presidential elections this year.
The French situation looks particularly bleak when people were asked to describe their financial position. A third of people in France say they are struggling to make ends meet, whilst a further 9% say they are having to sometimes go without essentials such as food and heating. This is a far higher level than in any of the other countries in the survey – including China.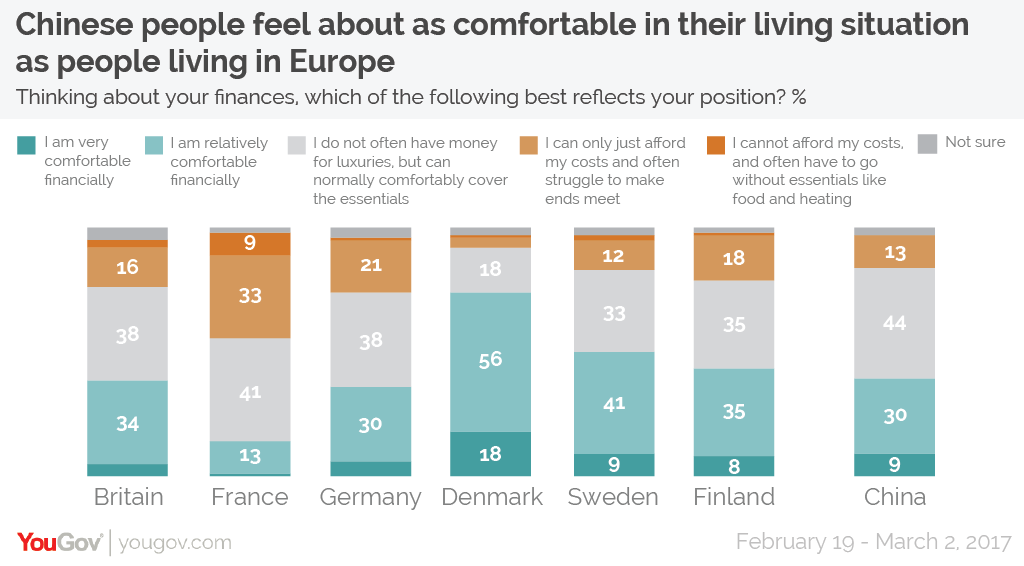 Despite the income disparity between people in Europe and China, the way the Chinese feel about their living situation is comparable to Europeans in general.
The study also found that perceptions of the strength of the national economy in China mirrored people's personal finances, with respondents being much more likely to think the economy had improved and would continue to do so. Again, in both cases they more optimistic than Europeans.
Photo: PA